Travel & Accommodation
From the Airport
The METU Campus is approximately 45 km away from the Esenboğa Airport. They are located at almost two opposite ends of the greater city of Ankara. However, there are two companies serving between the airport and the main points in the city center. The first one is a shuttle by a private bus company called 'HAVAŞ', and the other one is a public bus transporting to and from the airport, BelKoAir line 442. Both buses stop at multiple locations including Ulus, Kızılay, and AŞTİ (Ankara Intercity Bus Terminal). The bus trip from the airport to AŞTİ takes about 50 minutes, and the price is 20 TL (around 1.5 Euros). For those who may wish to come directly to the campus, taxis are available at the airport and cost about 200 TL (around 15 Euros).
---
From ASTI (Ankara Intercity Bus Terminal)
The AŞTİ stop is close to the METU Campus. Taxis are available at the Main Bus Terminal to take you to the campus. Getting to the conference venue takes around 15 minutes, and the cost should be around 25 TL (around 4 Euros).
---
From KIZILAY
In Kızılay, you can take the Kızılay-Koru Metro line and get off at METU Station (ODTÜ Station), which takes you directly to the A1 gate of the campus. There are many shuttle buses and minibusses regularly running on the campus. If you want to catch a taxi from the university entrance to the conference venue, the taxi costs around 15 TL (around 1 Euro).
---
Getting around
The city has a dense public bus network, and a two-line subway called 'Metro' and 'Ankaray'. For tourists, public transportation, especially the metro, is an ideal, easy, quick, and cheap way to get around, particularly for longer distances. For shorter distances, taxis can be preferable.
---
Accommodation
Please note that accommodation is not included in the registration fee. Participants are responsible for finding and booking their own accommodation.
If you would like to stay in the Guesthouse on the campus, remember that there is a small number of rooms available on a first-come, first-served basis. For more information about the Guesthouse, please visit their website at http://stm.metu.edu.tr/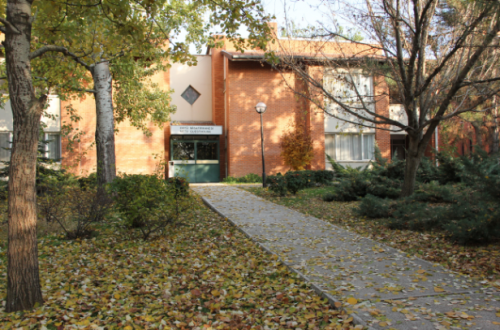 ---
You might also want to check the nearby hotels listed below. The websites for the nearby hotels are as follows:
http://konur.ankara-hotels.com/tr/
http://www.dafnehotel.com/
https://www.bilkentotel.com.tr/
https://www.ankara.pointhotel.com/
https://hicukurambar.com/
---
Last Updated:
20/04/2022 - 16:02